WHO IS NI/CO? Growing up in Atlanta, Dani found herself leaning into her urban/R&B roots while dancing, singing +
recording for some of the most prominent industry professionals.
After living in Alabama Mississippi and Oregon, Colton spent his high
school years in Ohio where he was featured on S2 of NBC's The Sing Off.
After both relocated to Nashville,
the two combined their early influences to shape their
unique and fresh sound as a band. Ni/Co has created +
written with producers in Nashville, London + Los
Angeles. After playing shows all over the southeast, they
gained an insatiable passion to perform.
Ni/Co is currently based in LA + continues to widen
their ever growing digital presence. In a little over a
year on Youtube, they surpassed over 8 million views
across multiple videos.
Ni/Co's music has been featured on several official
Spotify playlists including multiple 'New Music Fridays'.
Their music been on various networks including The
CW, VH1, NBC, BET, and Freeform. They've also had
music used in major promos for 'World of Dance' and
'The Today Show', and ad campaigns for Ralph Lauren and Spotify.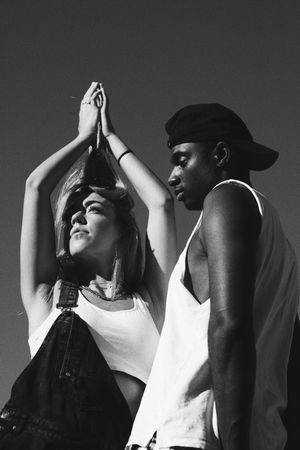 HEAR US SING | WATCH US PLAY
Performances below! 
love,
ni/co
Check out our Merch!!
0:00/2:48

0:00/2:30

0:00/1:39

0:00/2:33

0:00/2:22

0:00/2:03

0:00/1:31

0:00/1:45

0:00/1:51
Custom Cover song
This is a custom cover of your favorite song for a private event or personal listening. This recording is generally limited to 3 minutes and will include 1 instrument! IF YOU NEED THIS DELIVERED EARLIER THAN TWO WEEKS, WE CHARGE A RUSH FEE OF $50 FOR DELIVERY IN ONE WEEK. PLEASE NOTE THIS IN YOUR PURCHASE + WE WILL BE GLAD TO OBLIGE
Read more…
Custom Mashup
This is a custom mashup for a private event or personal listening. This includes 3 songs up to 2 minutes of music. - one free revision/ edit - + 25$ for every additional song ( up to 5 total songs) - + $10 - total length not guaranteed IF YOU NEED THIS DELIVERED EARLIER THAN TWO WEEKS, WE CHARGE A RUSH FEE OF $50 FOR DELIVERY IN ONE WEEK. PLEASE
This is a custom mashup for a private event or personal listening. This includes 3 songs up to 2 minutes of music. - one free revision/ edit - + 25$ for every additional song ( up to 5 total songs) - + $10 - total length not guaranteed IF YOU NEED THIS DELIVERED EARLIER THAN TWO WEEKS, WE CHARGE A RUSH FEE OF $50 FOR DELIVERY IN ONE WEEK. PLEASE NOTE THIS IN YOUR PURCHASE + WE WILL BE GLAD TO OBLIGE
Read more…
+ additional song ( for custom mashup)
limited to 5 total songs for whole mashup
Read more…